Joy's house
---
Astronomy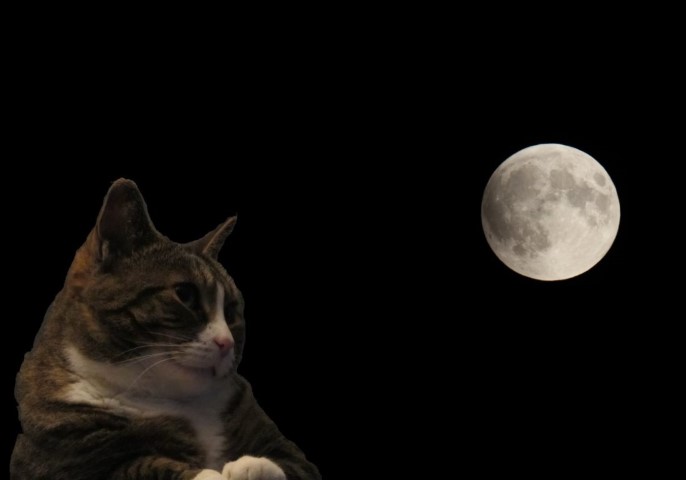 I am a member of the Royal Astronomical Society of Canada (specifically) Winnipeg Centre
Although I am not new to this field of interest, I am looking forward to learning more about it though the RASC members and joining them for Member Nights at the Observatory at Glenlea, monthly meetings, and other events.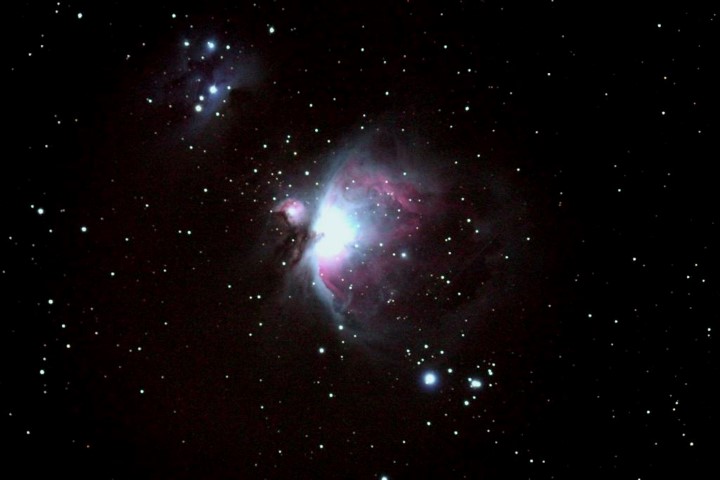 M42, The Great Orion Nebula
BL86 Asteroid moving though Taurus
---
Ham Radio
Propagation Forcast/conditions
I am also involved in Amateur Radio. This is an extremely interesting hobby that involves various modes of communication to basically anywhere in the world. You can generaly hear me checking in on various nets around the province (Manitoba) and surrounding areas. My call is VE4GLS, let me know if you hear me on the air or send me a QSL card (a card telling the time, frequency, mode and signal strength, usually on a glorified post card, sent in the mail). Memberships I hold in this hobby include:
Sorry had to remove the lonk to the MRS swap & shop, link changes every time then list is updated...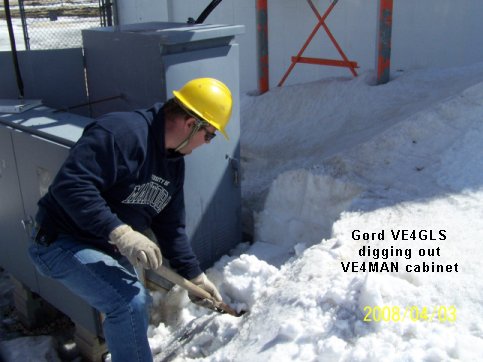 Me digging out the VE4MAN cabinet at the CBC Starbuck transmitter site (Photo by Ellis, VE4AJO)
I run an APRS station at home and also have a Kenwood D7AG portable radio and GPS for use as a tracker. Click here too see where I am (ve4gls-14) mobile.
My APRS server shows local APRS activity click here for access
---
My Tractor (combine) Mobile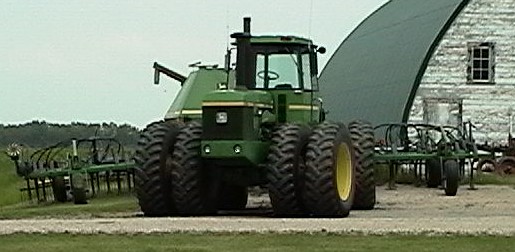 Where am I today?
Click here if you want to look up a callsign, or are looking for the callsign of a ham who you know.
My Ham Tower & Antennas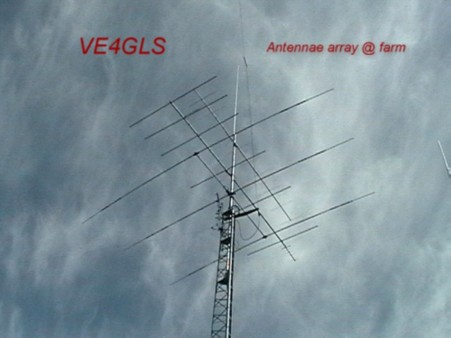 NASA Shuttle and ISS Frequencies. The packet radio digi is working very well on the ISS thanks to the flight crew who installed some new antennae and related equipment in and on the Zarya module.
Manitoba Amateur Radio Emergency Service (ARES)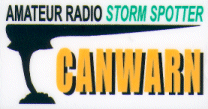 ARES Flood Operation in Southern Manitoba
Manitoba ARES was activated in late April of 1997 to provide backup communications in the many communities in Southern Manitoba. Stations were set up in Emerson, Letellier, Dominion City, St Jean, Morris, Rosenort, St Agathe, Sanford, and St Adolphe. Winnipeg ARES helped out with providing operators for the South Centeral ARES operations as well as providing valuable communications for sandbagging inside the City of Winnipeg.
Here's some info on our Morris ARES station during the flood.
(Some really neat pictures taken in Morris during the flood too!)
I should be adding stuff as time progresses. Look forward to some interesting links!!
---
This is a satellite picture of Morris and the area surrounding the town. This one takes a while to download. This image was taken during spring flooding in April 2001; note the areas covered by the swollen Red River!
---
Puddy's Perch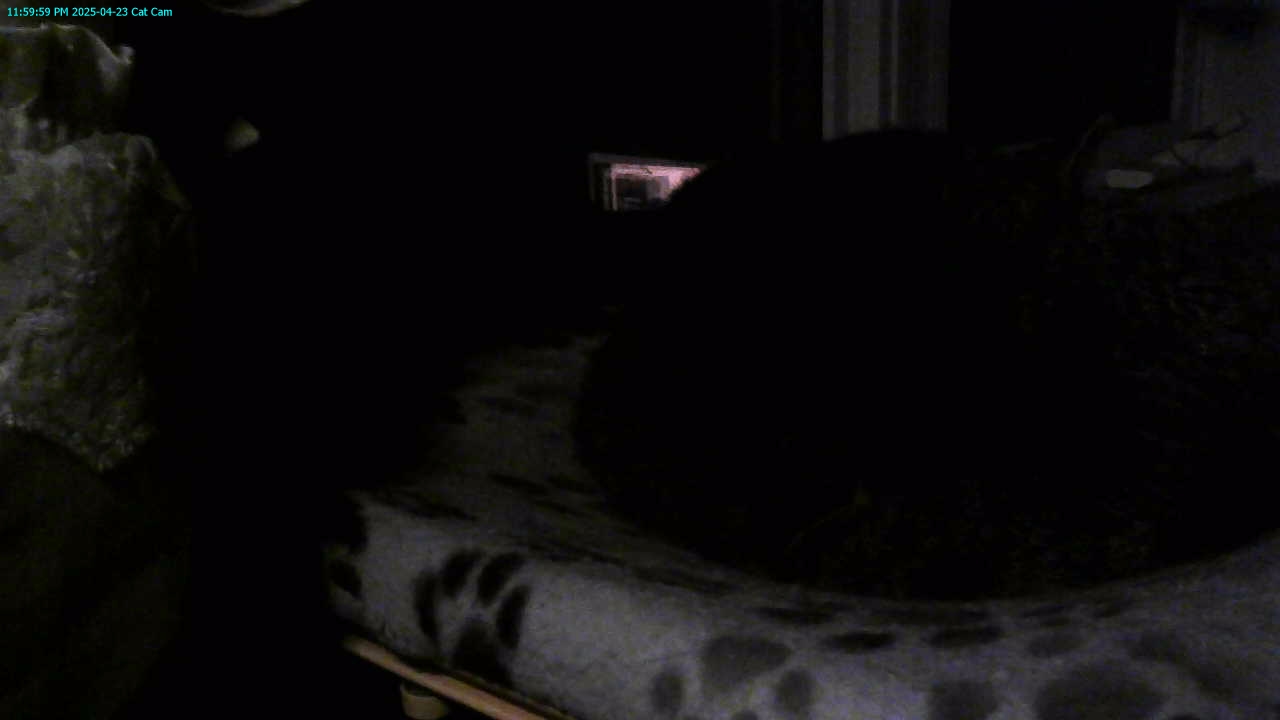 ---
Paula VE4MHZ's Website:
Currency Exchange Calculator

High Speed Wireless Internet supplied by:
Starlink/SpaceX.
Web Hosting Service:
NameCheap
Best viewed on:

I can be reached via email at gsfarm9@gmail.com

::alternate (test) weather page

Last updated June 21 2022; flood data