Gordon Snarr Farm flooding May 10, 2009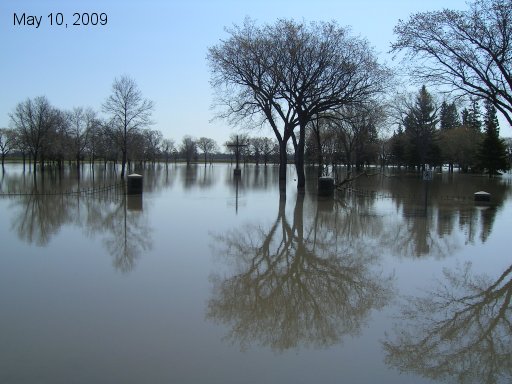 Morris Cemetery is still under water. Only a few tall headstones poking out now.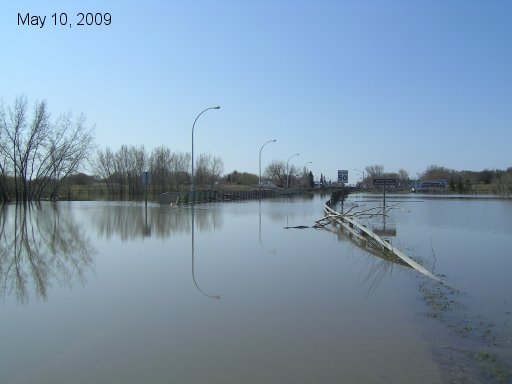 The Morris River Bridge over Hwy 75 looking south towards Morris. This bridge still has less than a foot of water on it.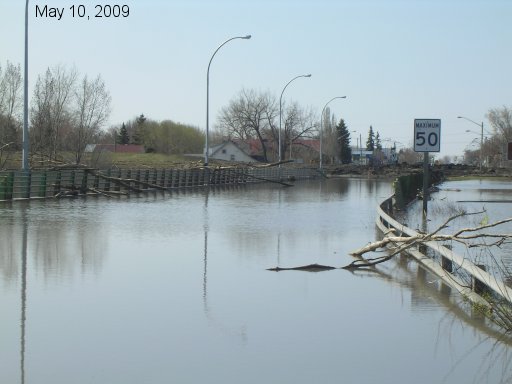 A close up the the Morris River bridge railings. They make good log traps!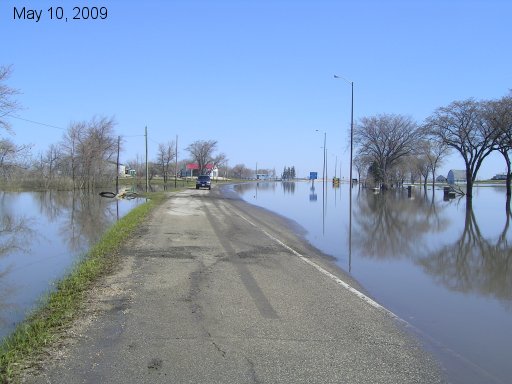 A look back north along the only part of Hwy 75 above at this point, the southbound shoulder. A shed and tractor reseller are on the left and the Morris Cemtery and Golf course buildings are on the right.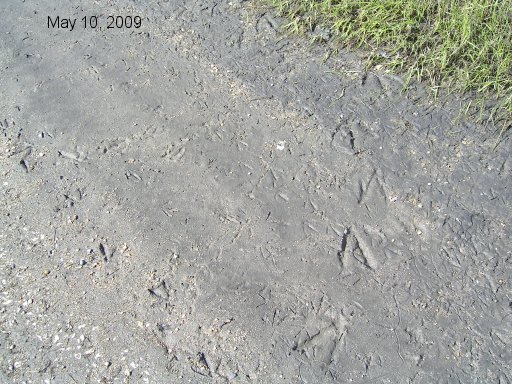 The gravel shoulder is covered in river silt and makes for a good place to find bird tracks of all sizes and shapes!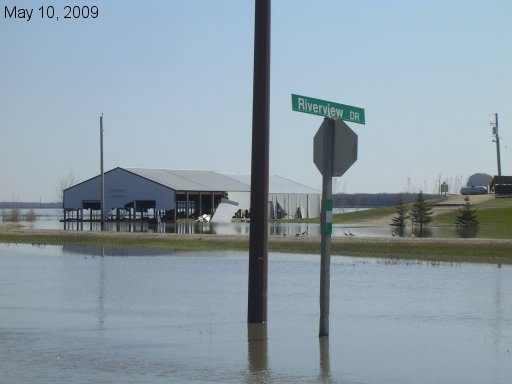 Another view of the damage at Riverview Golf Course.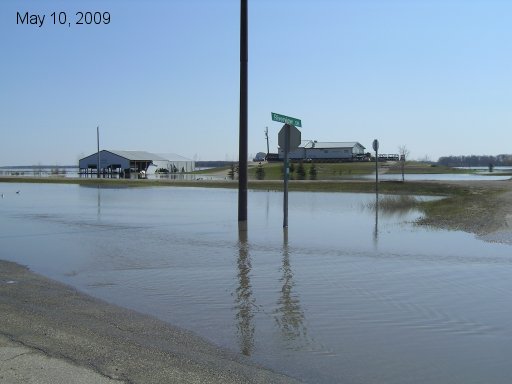 A view of all the Riverview Golf course buildings. The clubhouse was high and dry at least!
Go back to the main 2009 Farm Flood page.
Last updated May 10/09