Gordon Snarr Farm Flooding May 10, 2009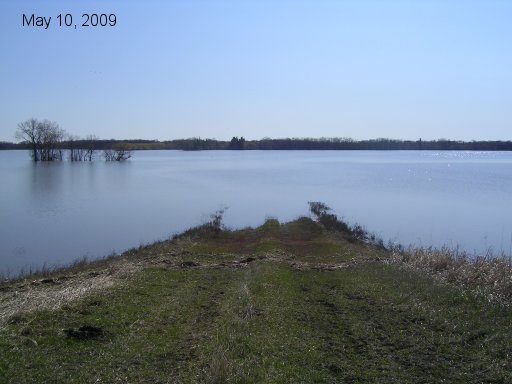 A look off the back of the dike looking east towards the river. Water still going the right way!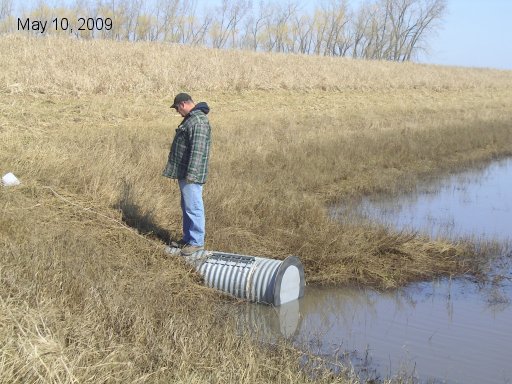 If Gord sees his shadow, does that mean another 6 weeks of flooding? I hope not! Culvert is almost to the point where we can open it again! Water has gone down almost 8 feet.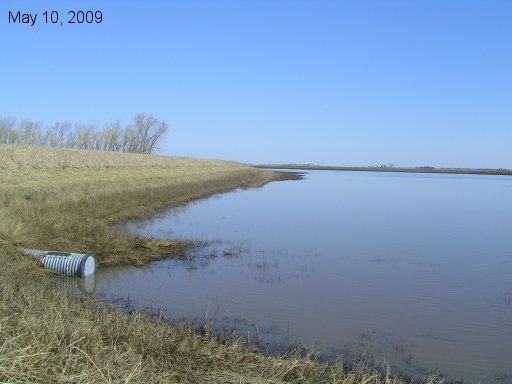 Looking north from the field road on the east side of the dike. Water is starting to reveil the field along the east side of the dike.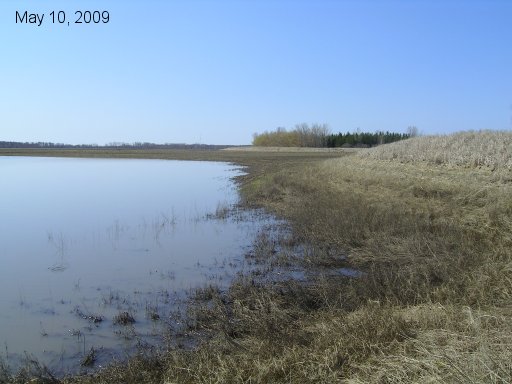 Looking south along the east side of the dike reveils another field coming up!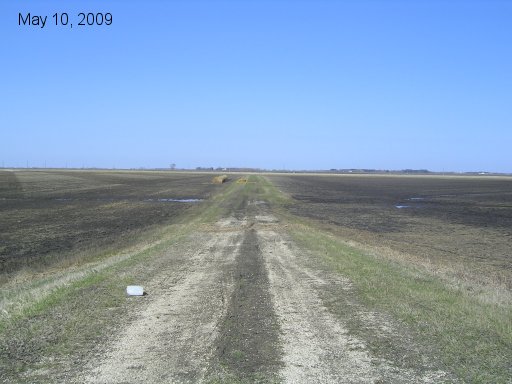 Looking west from our dike towards Hwy 75 and our road is almost dry as are the fields all around it. Even the field across the Hwy is almost free of standing water.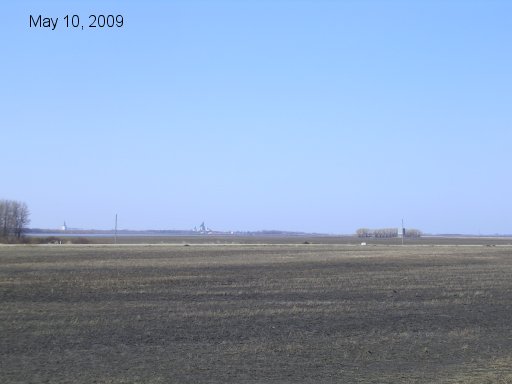 A look from our dike south towards Morris and the water line is heading south fast!
Go back to the main 2009 Farm Flood page.
Last updated May 10/09