Gordon Snarr Farm flooding May 2, 2009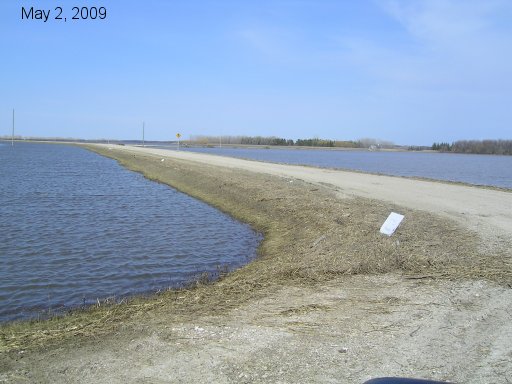 More flood debris along the east service road of Hwy 75 at the crossing for Road 27N.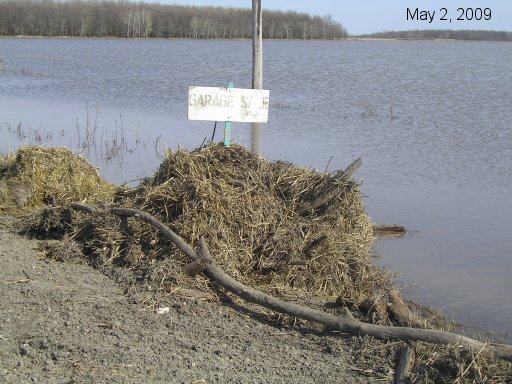 When Road 27N was a partial white water rapid, this garage sale sign showed up. Looks like it should be a garbage sale sign instead.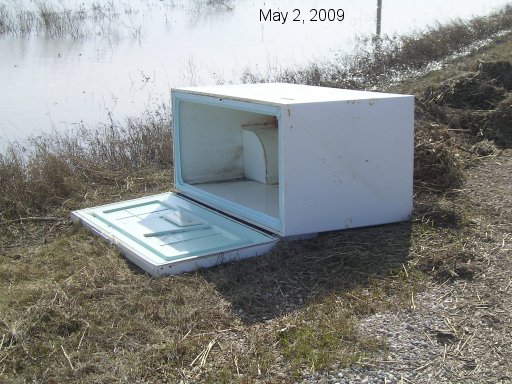 A close up of the now grounded freezer that is lying along road 27N close to Allen Snarr's yard.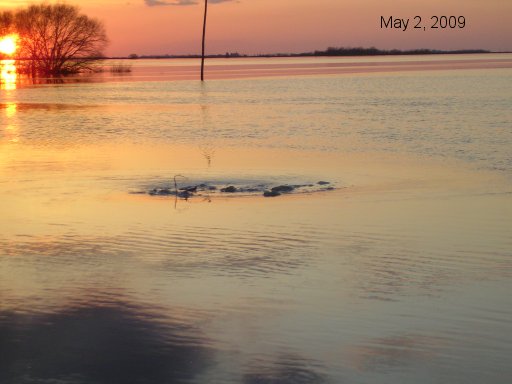 The coulee 2 miles north of the farm can no longer flow over Hwy 75 so now it must go under. Makes for some nice whirlpools but don't go swimming. This one is an 8 foot whirl pool!
A much smaller 1.5 foot whirl pool.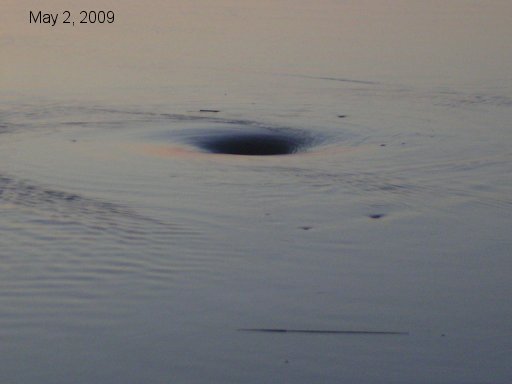 The Hwy 75 black hole! Notice the smaller whirlpools that spin round and eventually merge with the bigger one!
Go back to the main 2009 Farm Flood page.
Last updated May 02/09