Gordon Snarr Farm Flooding May 01, 2009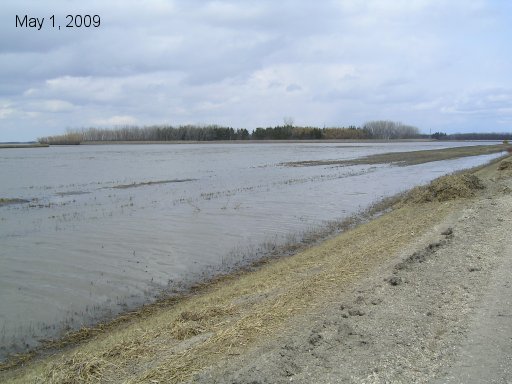 The island slowly connects back to the rest of Manitoba. Looking east towards the farm from road 27N.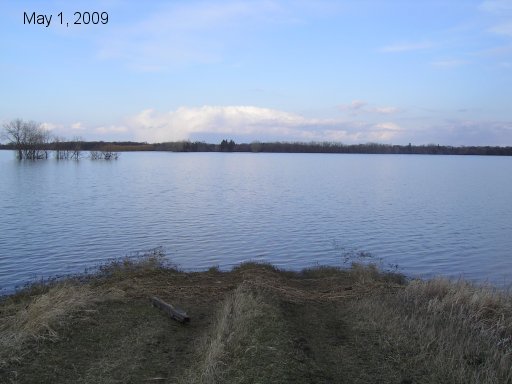 The first two bath tub rings as the water receeds. Looking east off the back of the dike.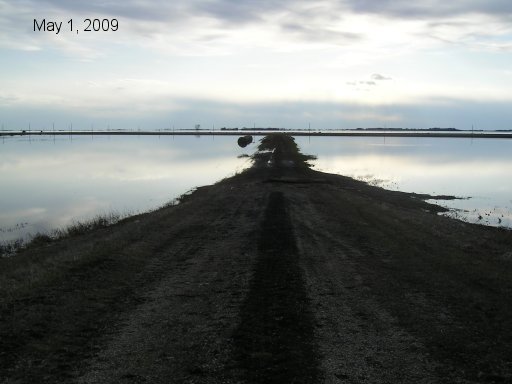 The mailbox road rises from the deep. Looking west from the front of the dike.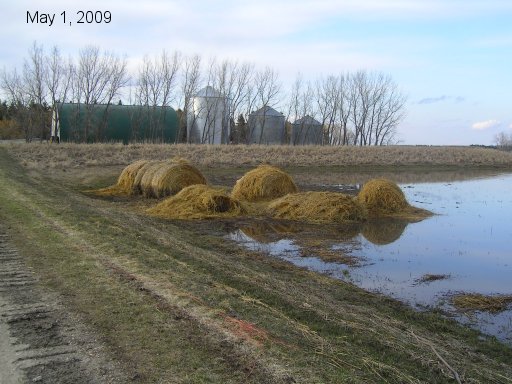 You can see the flood line on the bales that are now grounded again.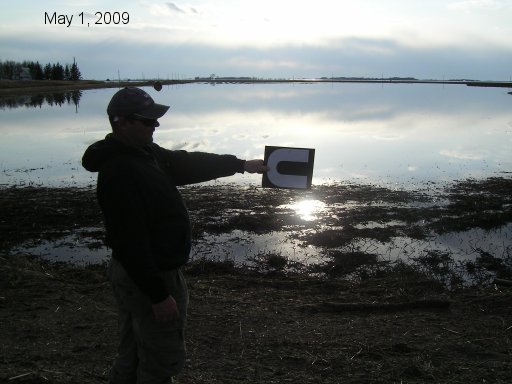 R U A C? Lots of flood debris will have to piled and burned to get rid of it.
Go back to the main 2009 Farm Flood page!
Last updated May 01/09