Gordon Snarr Farm flooding Pics taken by Dale on April 25, 2009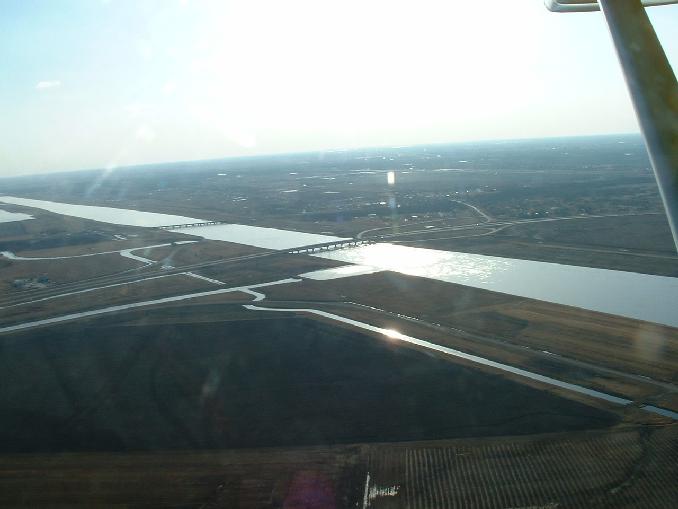 Looking west at the Hwy 59 bridge over the Winnipeg Floodway.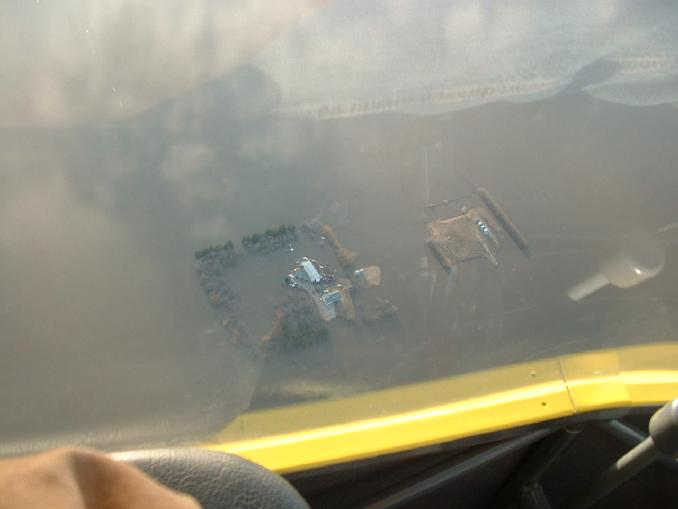 Brian Klassen's yard. Our neighbour across Hwy 75 from us. House and shop are on a pad above the water line as well as a circle of various parked equipment.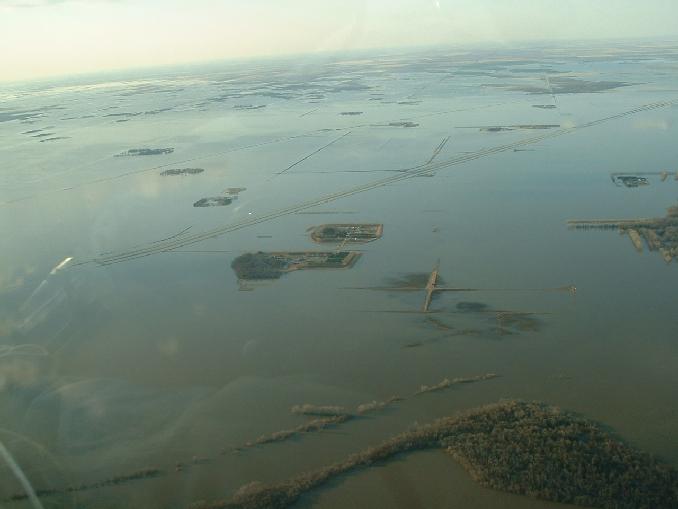 Looking NW at the farm islands just north of the town of Morris. Our island is the second biggest close to the centre of the picture.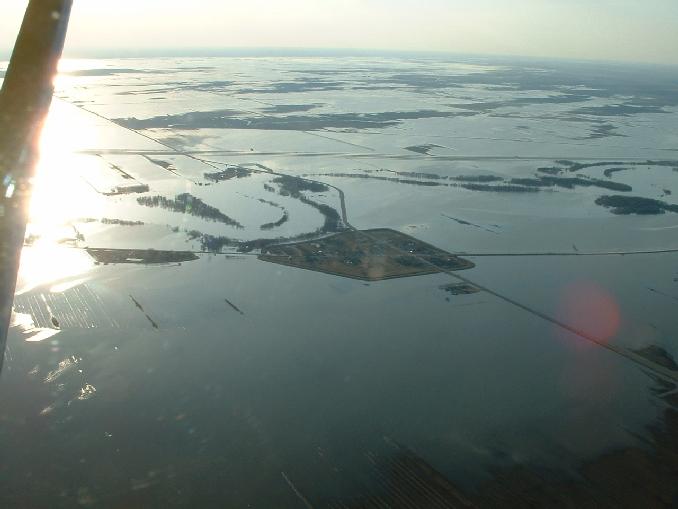 Looking west at Aubigny. St. Mary's Rd goes left to right in the pciture while 205 heads on an angle through the picture.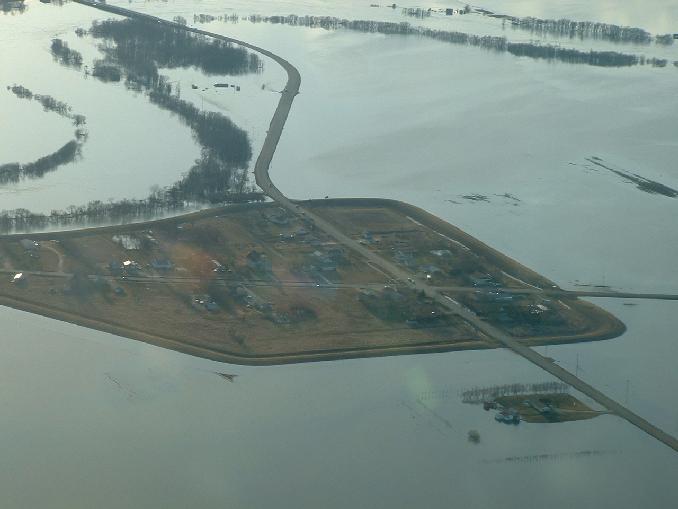 A closer shot of Aubigny looking west as above pic.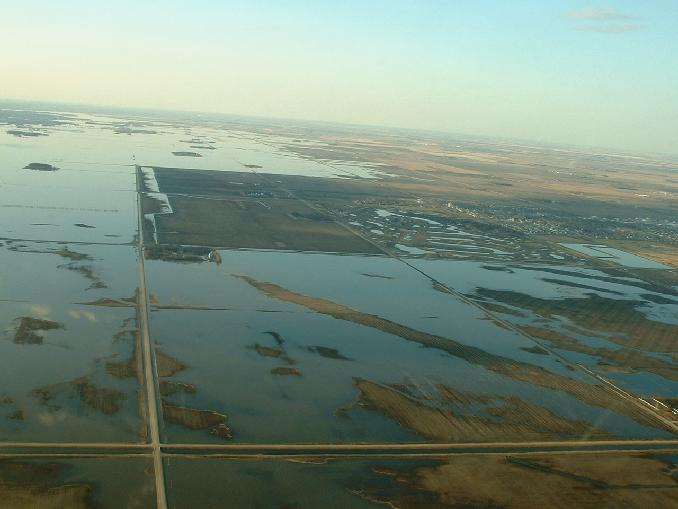 Looking north at Niverville. They had to close their dike on the west side of town.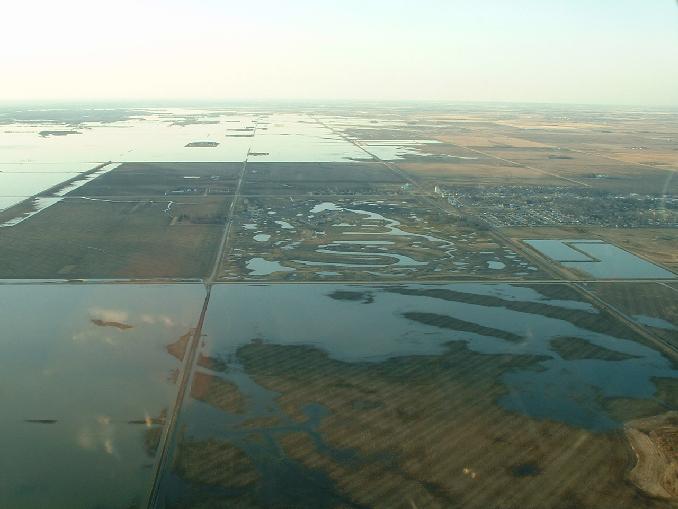 A closer shot of Niverville looking north.
Go back to main 2009 Farm Flood page.
Last updated Apr 26/09