Gordon Snarr Farm flooding April 25, 2009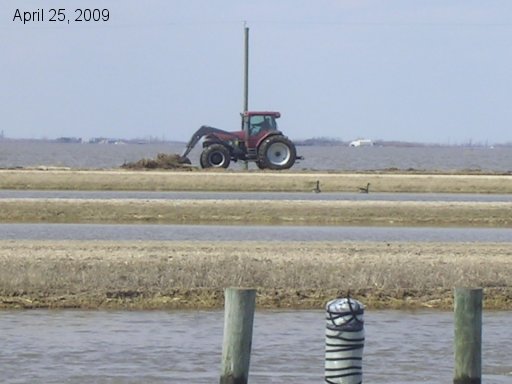 The neighbour across Hwy 75 from us, cleans flood debris off road 6E.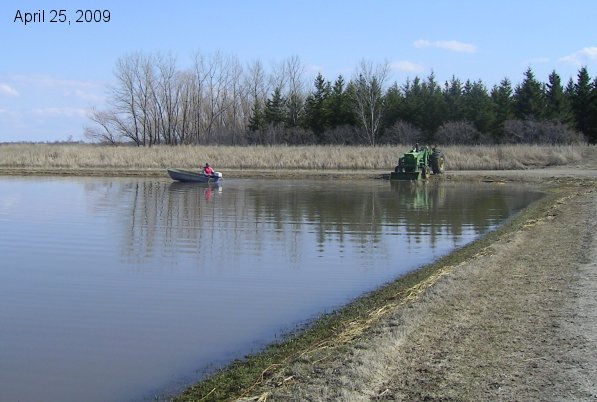 Gord tries out his backup boat. The front end loader makes a dandy launch vehicle!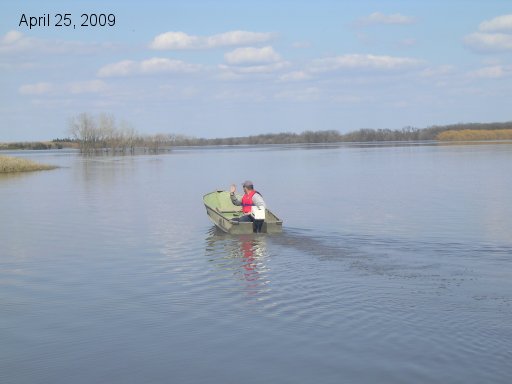 Gord gave the backup boat a work out by making a dike tour.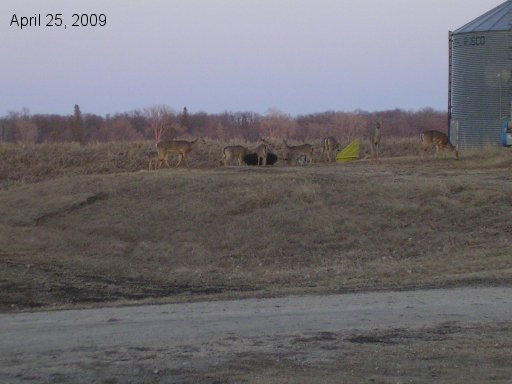 The deer are gathering for their evening meal of oats. At one point today, I counted 63 deer in our dike. I'm sure there are more!
Go back to the main 2009 Farm Flood Page.
Last updated Apr 25/09