Gordon Snarr Farm flooding April 24, 2009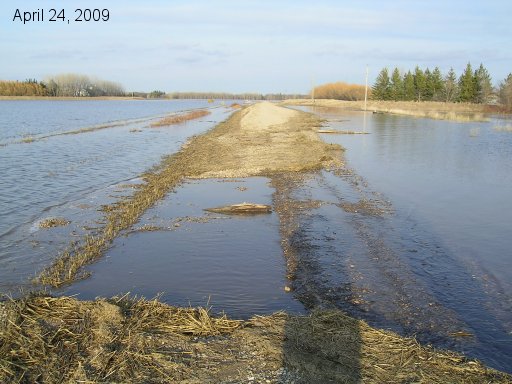 Looking east down Road 27N between the two dikes towards the river. Shows the higher washout. Not too bad yet. Our dike is on the left and Allen Snarr's is on the right.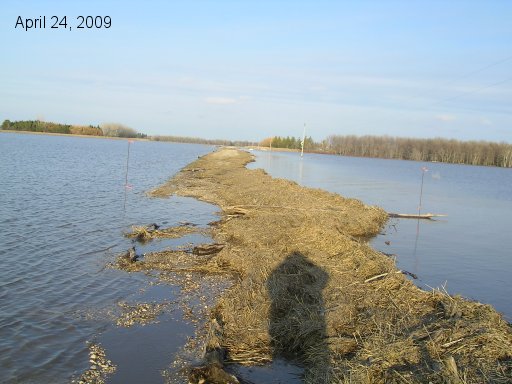 Same view but from a spot further west at the road rapids site on 27N. Lots of straw dams here.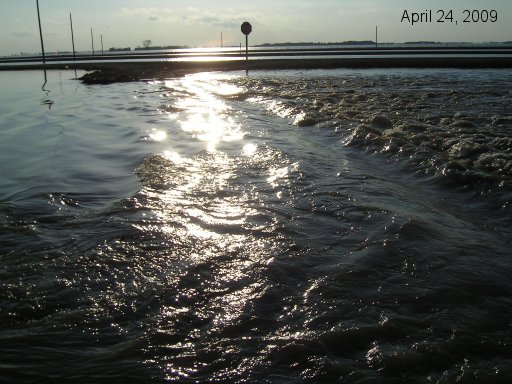 Looking west at rapids washing out road 27N close to the east service road of Hwy 75.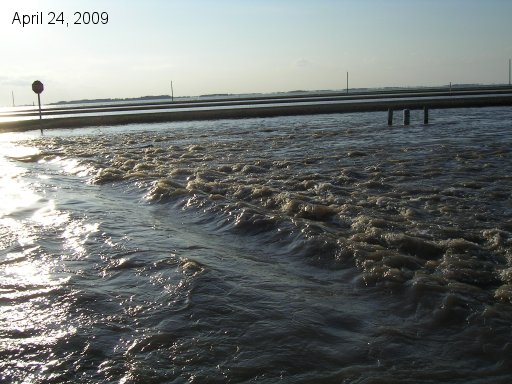 Another view of the rapids.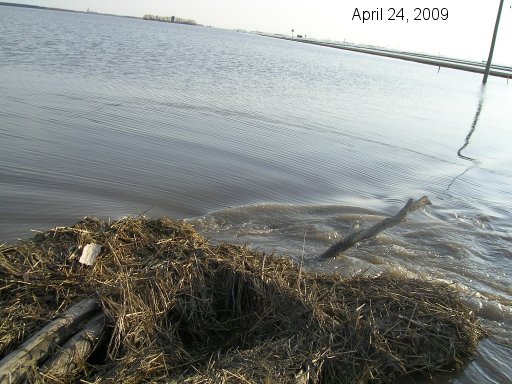 The straw dam the water flows around into the road rapids.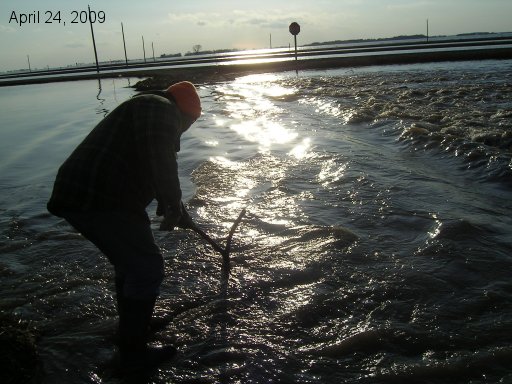 Gord has to play in the water. Stick shows water there is around 2 to 2.5 feet deep. Need more than rubber boots to cross that!
Go back to the main 2009 Farm Flood page.
Last updated Apr 25/09