Gordon Snarr Farm flooding April 24, 2009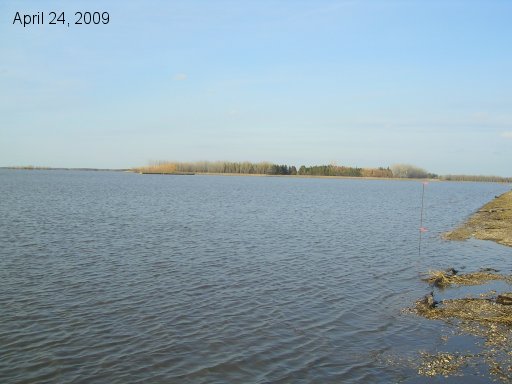 Looking NE at the farm island from Road 27N near the road rapids.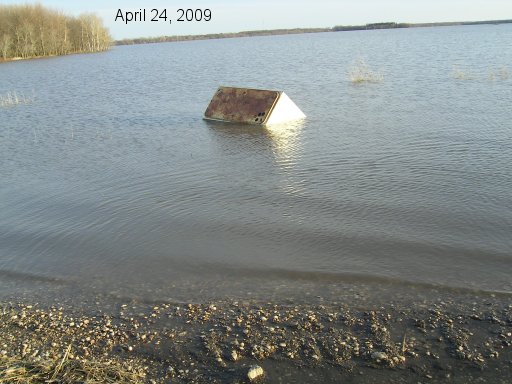 A close up of the freezer that washed up next to road 27N. It is believed that this came from the Riverview golf course south of the farm and was used to store golf balls. No golf balls in there now!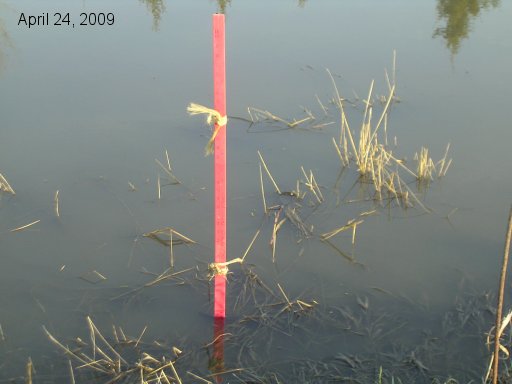 Water level measuring stick set up close to Road 27N next to Allen Snarr's dike.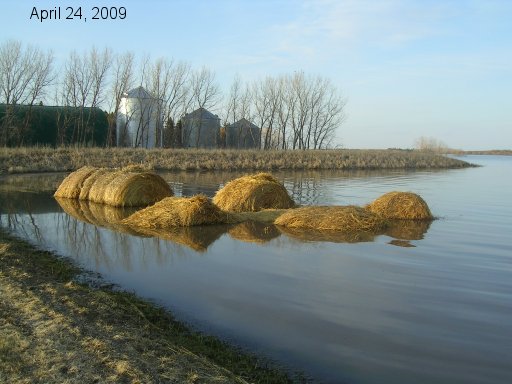 Any want some nice oat straw bales?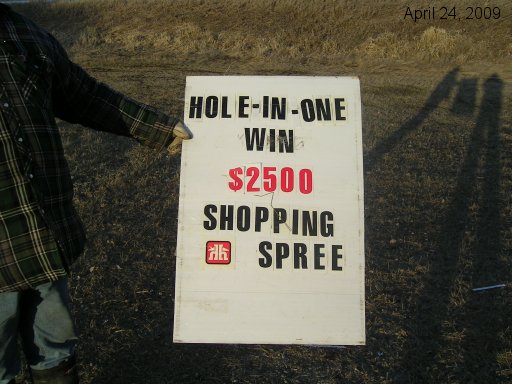 Another golf course gift floated up by the flood. Be a while before anyone makes a hole-in-one on that golf course.
Go back to the main 2009 Farm Flood Page.
Last updated Apr 24/09