Gordon Snarr Farm flooding Areal Shots
I'm not sure who the photographer is for these next few shots nor what day they were taken on but they were taken from the helicopter in the last picture recently.
This is a shot of Hwy 75 looking north where road 27N crosses it. That is the tip of our farm on the right with bits of Road 27N still showing and the row of oat straw bales just outside our dike on our mailbox road. This shot also shows the coulee flooding Hwy 75 about 1.5 miles north of the farm that needs to be boated around.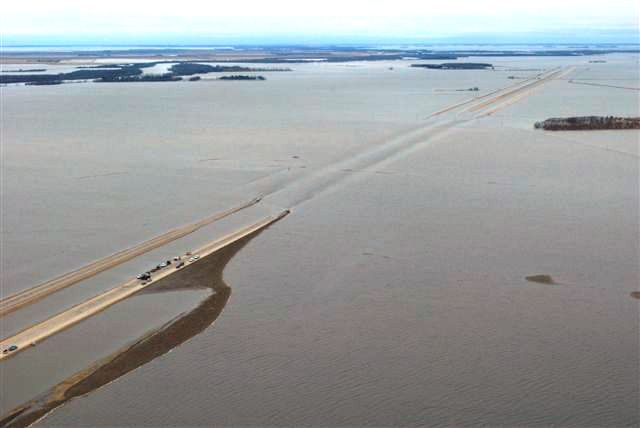 This shot is of the coulee flooding Hwy 75 looking south towards Morris. This coulee crosses the Hwy between Road 29N and 30N. Our farm is closer to the top of the picuture on the left hand side of the Hwy 75. Our parking lot is also pictured here closer to Road 30N.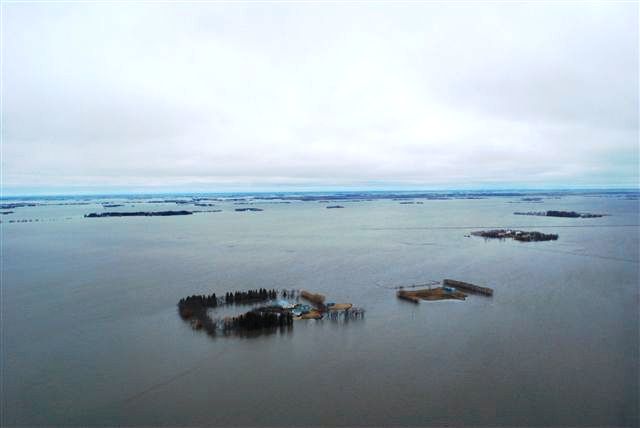 This is a shot of the neighbor's islands across Hwy 75 to the west of our farm yard.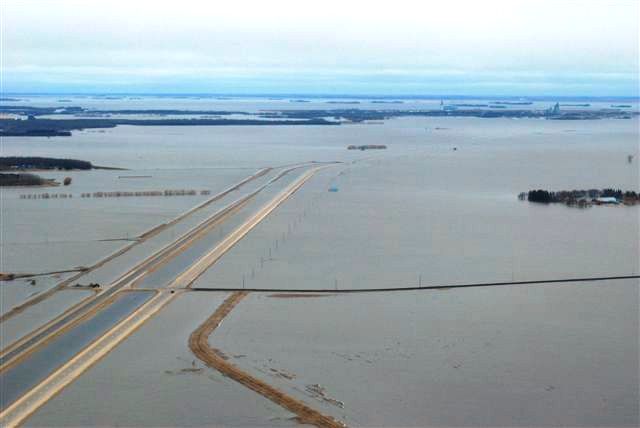 This is looking south with the town of Morris with it's two large elevators showing at the top of the picture. The dirt road that crosses Hwy 75 here and is above the water is road 28N and leads west to Don Hamblin's place. It is under water further west. Our farm yard is on the left hand side and is the lower of the 2 close clumps of trees.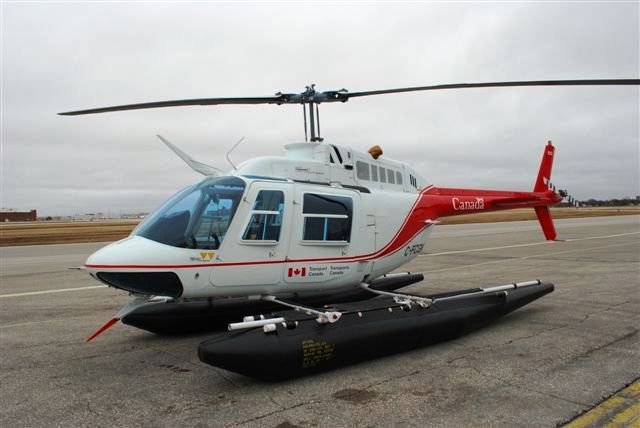 This is a picture of the helicopter the photographer rode in.
Go back to the main 2009 Farm Flood Page.
Last updated Apr 24/09