Gordon Snarr Farm flooding April 17, 2009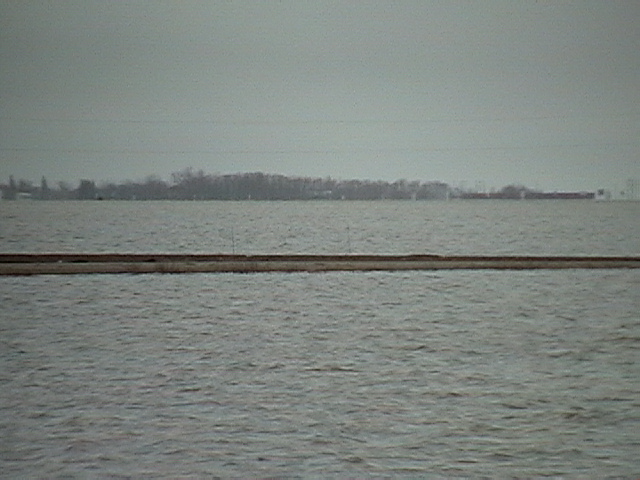 Over-zoomed shot of Ray Shaw's place and the railway bridge behind him. This is about 3 miles south and a little west across Hwy 75 from our place.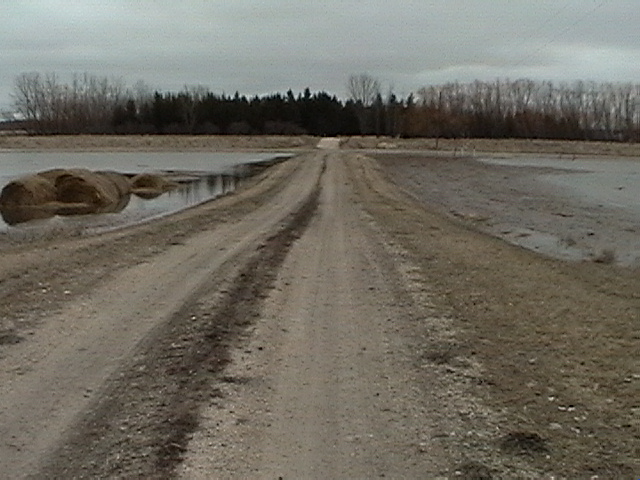 A shot of our yard access road towards Road 27N and John Snarr's place.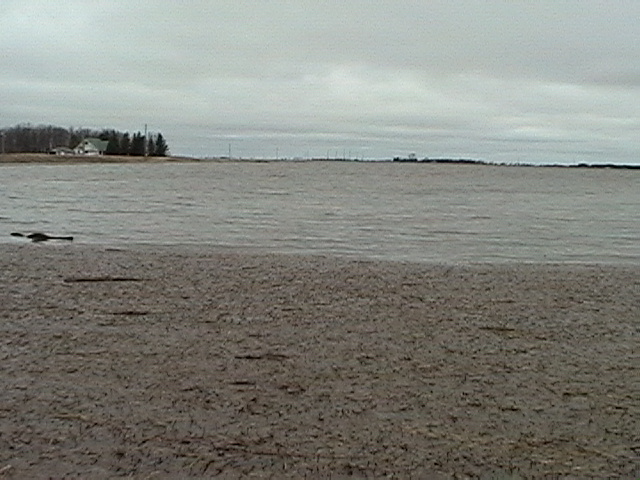 Flood debris stacking up next to our yard access road and Road 27N and Allen Snarr's place in the background.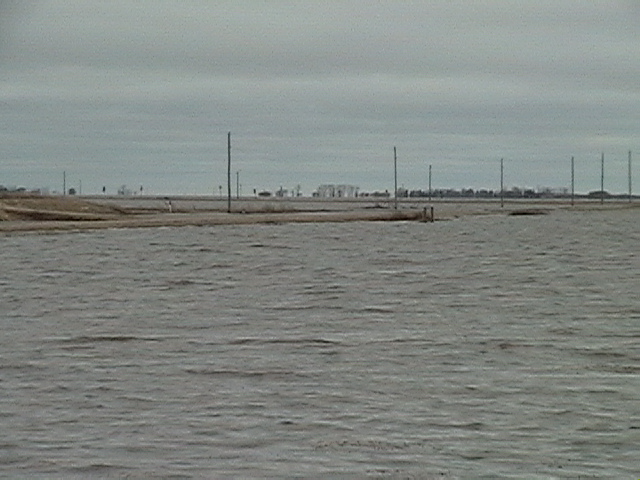 Road 27N and the corner of Allen Snarr's dike with Hwy 75 in the background.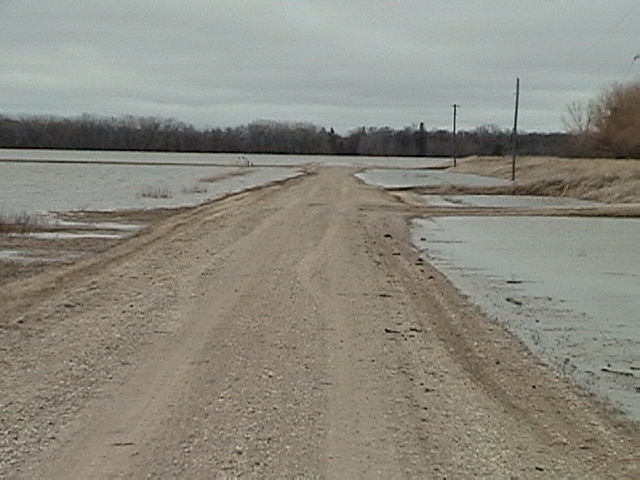 What's left of the high part of Road 27M standing at the entrance to Allen Snarr's yard and looking east towards our access road.
Go back to main 2009 Farm Flood page.
Last updated Apr 20/09