Gordon Snarr Farm flooding April 14-15, 2009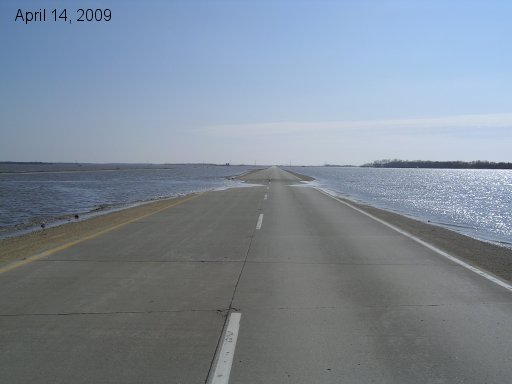 South bound Hwy 75 between Road 30N and 29N almost under in spots. North bound already has 3 inches of water on it. This picture was taken around 17:00.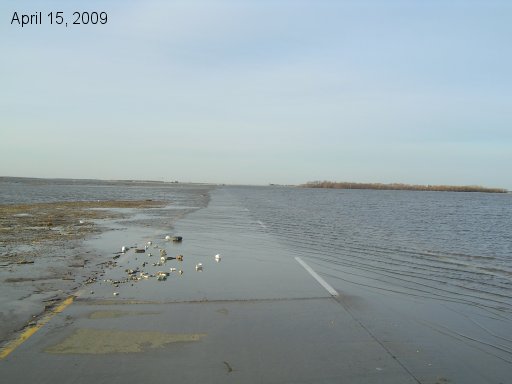 Taken about the same spot at 07:30 in the morning. Just a bit of water now.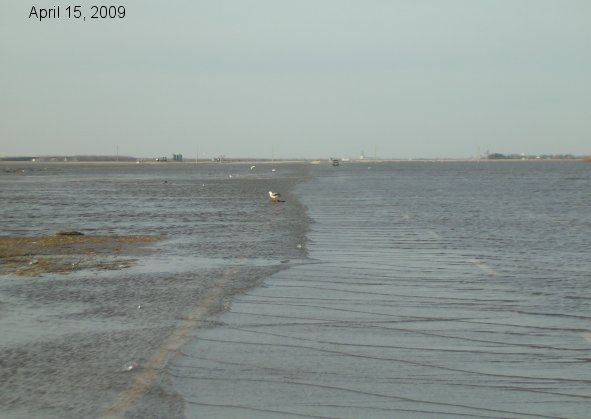 Gord's on his way back to the farm after dropping me off. Can only boat in and out now. The gull in the pic, we've dubbed the dancing gull as it's floating on a piece of debris that is slowly turning in the eddy and as we drove past it, the gull started turning the opposite way to watch us pass.
Go back to main 2009 Farm Flood page.

Last updated Apr 20/09