Gordon Snarr Farm Flood Water Level Pics.
Water rise is hard to take pics of anymore so I will keep these here and take more pics as water receeds.
These are pics where I'm standing on the top of the dike and looking directly east towards the Red River about 1/2 mile away in the trees. There is a coulee that runs through the north side of the river lot just outside our dike and the river backs up through it first then heads cross country through an area we call the flat and across this field road.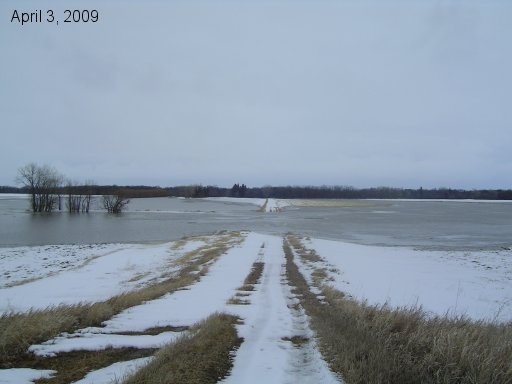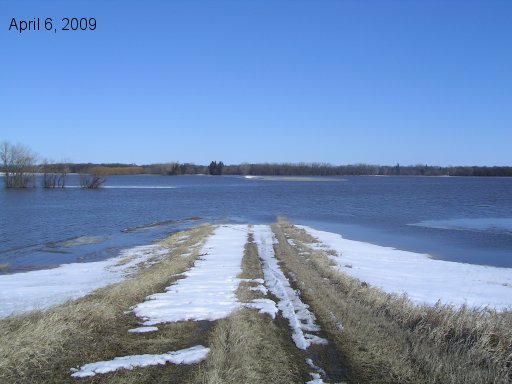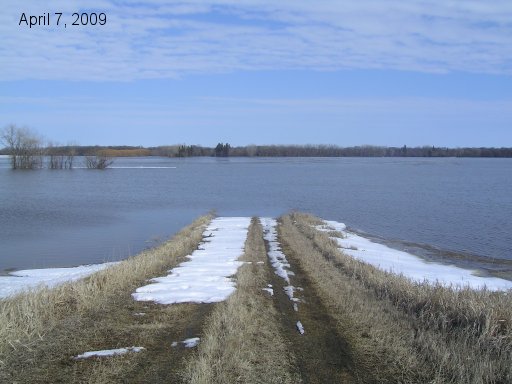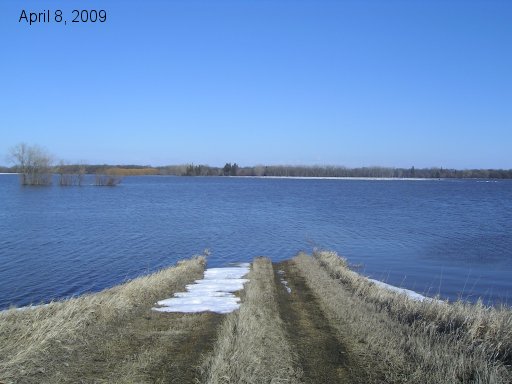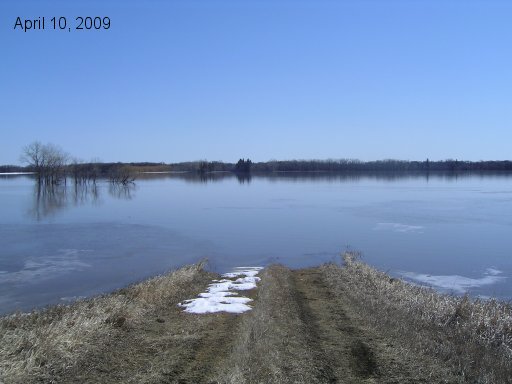 River ice and logs have now found they're way through the treeline and are piling up in the flooded field. This field road has now become our boat launch.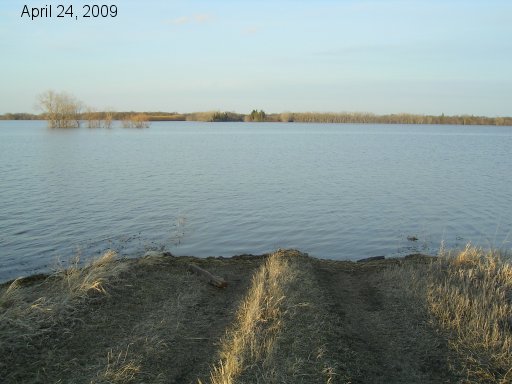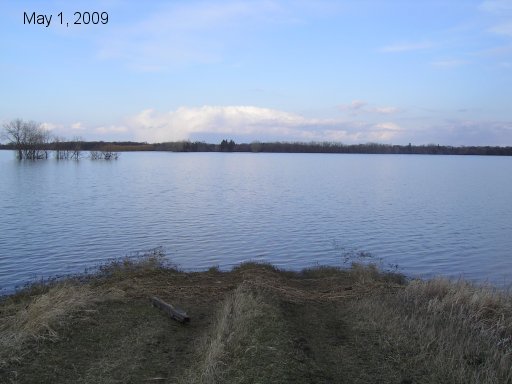 Water is finally on it's way down the first 2 bath tub rings are visible.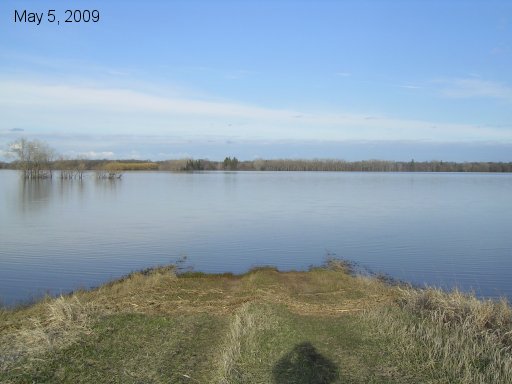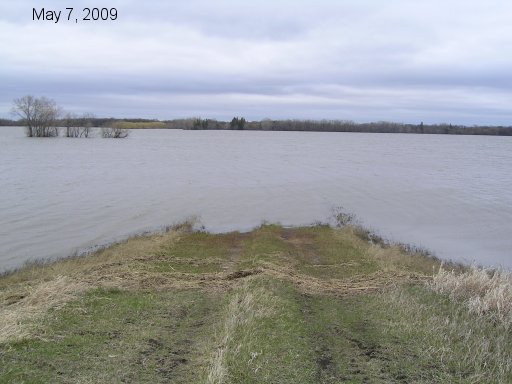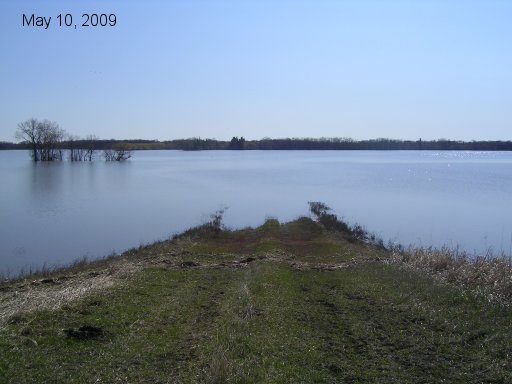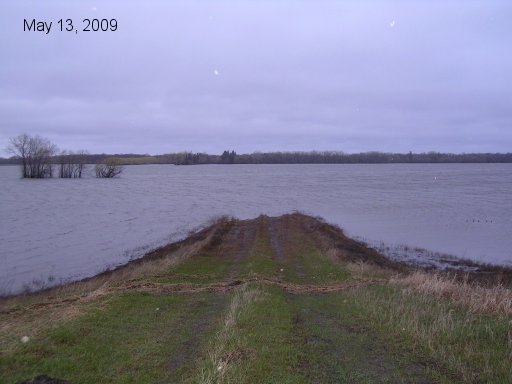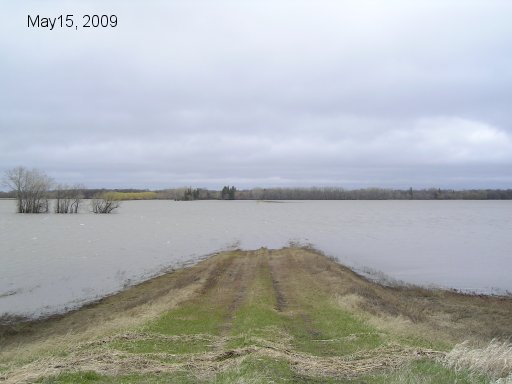 This field road is now starting to appear again down at the tree line.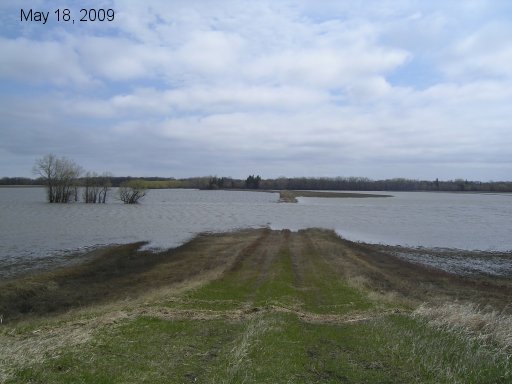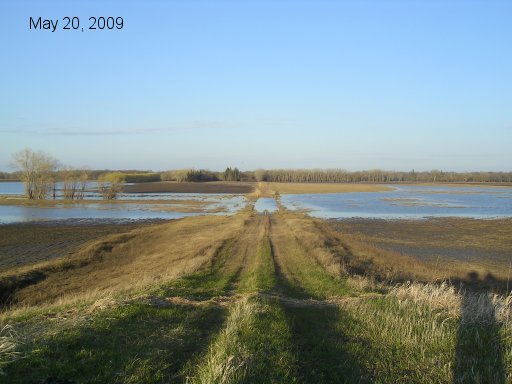 Click here to go back to main 2009 Farm Flood page.
Last updated May 20/09