Gordon Snarr Farm flooding April 10, 2009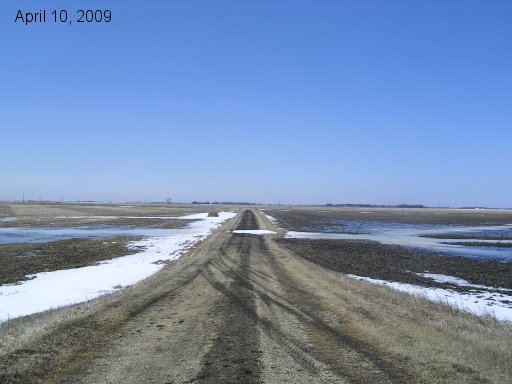 Standing on the center of the dike on the west side looking down our mailbox road towards Hwy 75. Not so much water on this side.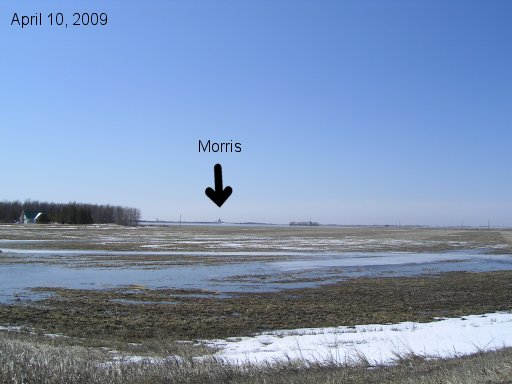 Looking from the dike SW towards the town of Morris.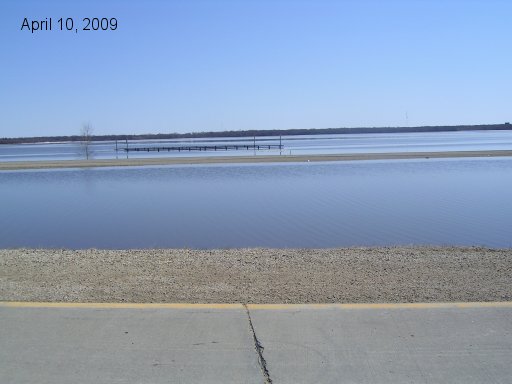 East service road bridge over larger coulee between Road 26N and 27N. Only railings are above now.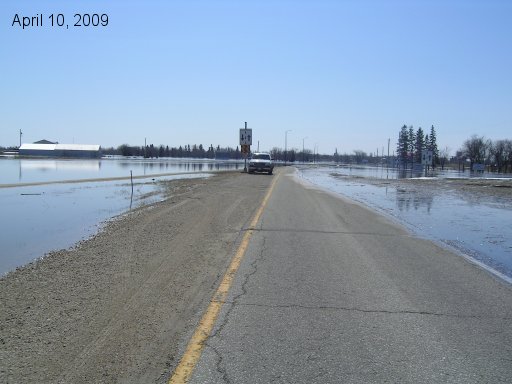 Travelled up Hwy 75 towards the town of Morris until we found the water across the road. Hwy down to less than one lane here. Left side shows golf course buildings.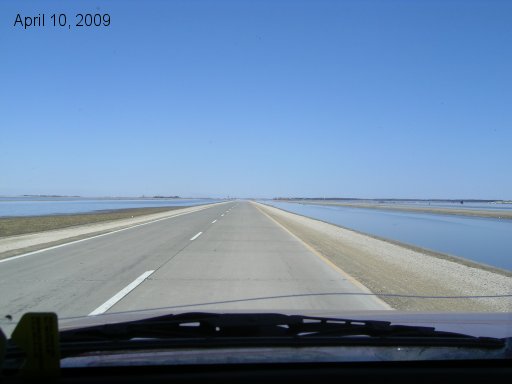 What an empty Hwy 75 looks like behind the barricades!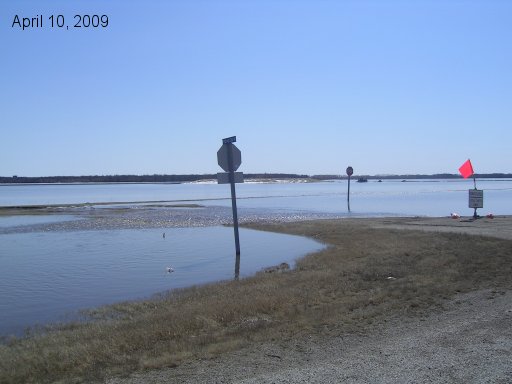 Water rushes over Rd 26N from south to north at crossing from Hwy 75 to east service road. Our farm crossing is one mile north of here.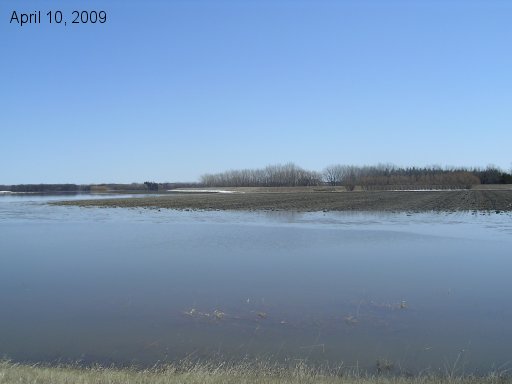 Looking at the NW corner of the farmyard from the service road at the coulee that runs along the north side of the property.
Go back to main 2009 Farm Flood page.
Last updated Apr 10/09