Gordon Snarr Farm flooding April 8, 2009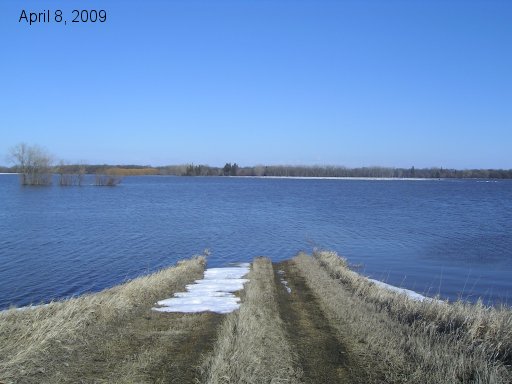 River ice and logs have now found they're way through the treeline and are piling up in the flooded field. This field road has now become our boat launch.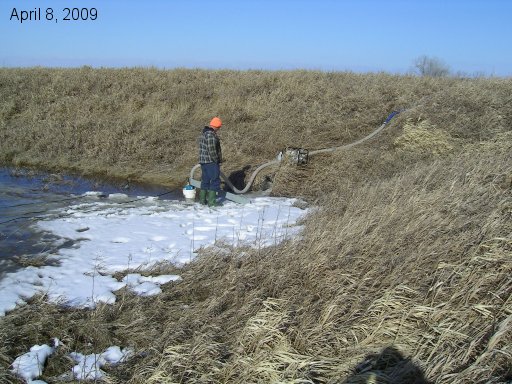 Dike Culvert was closed as of 07:30 April 8, 2009. This is the 3 inch pump setup inside the dike at the now closed culvert. It is pumping out snow melt from inside the dike and will also pump out any precipitation that may collect inside our 0.8 km round dike until the culvert is open again.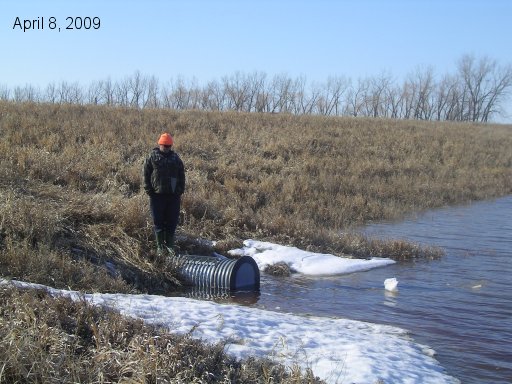 Water was up to the bottom of the 24 inch culvert at 07:00 this morning and this is what it looks like at 17:00 the same day. The culvert steel cover plate is bolted in place and uses a rubber inner tube as a seal. It doesn't leak!
Go back to main 2009 Farm Flood page.
Last updated Apr 10/09