Gordon Snarr Farm flooding
On May 24, 2009, our friend Dale flew over again in his little yellow Ultralight and took some more great shots! Thanks Dale!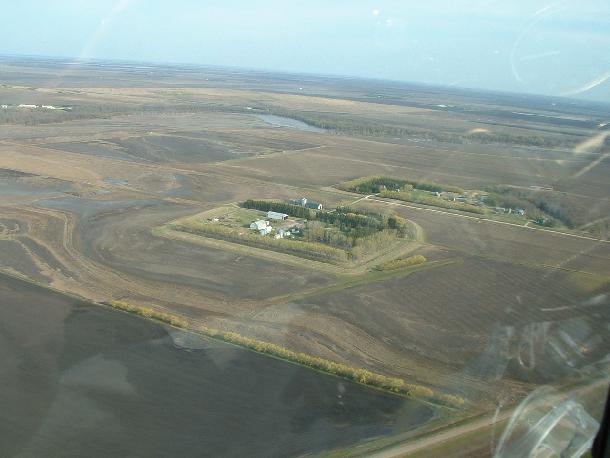 May 24, 2009 - Looking SE at our yard and Allen and John Snarr's farmyard. The river appears to be mostly back in it's banks again.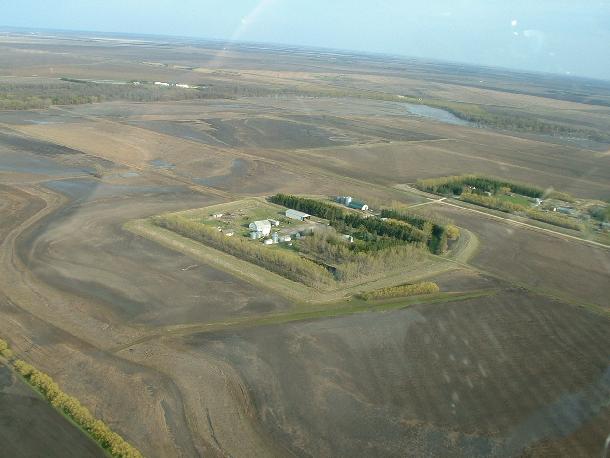 May 24, 2009 - Slightly further E than the above pic.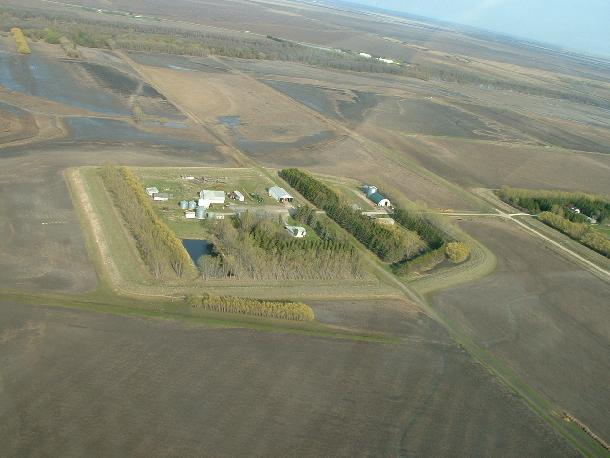 May 24, 2009 - Looking almost E at our yard and a corner of John Snarr's. You can still see some wetness in the lower fields to the east of the yard.The short white dotted line you can see just outside the north side of the dike is a large ash tree that floated in and Gord is sawing up and dragging back into the yard to use as firewood next winter.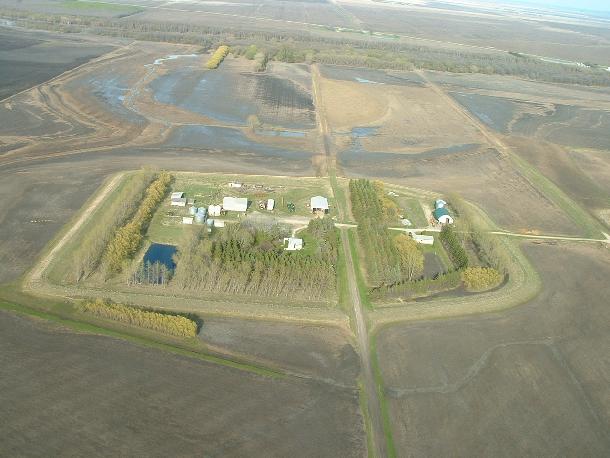 May 24, 2009 - This shows how much water is still in the lower fields below the yard. The lower pond is now outlined again and the coulee still has water in it but you can see it's ourtline again as well on the upper left hand side of the pic. The Red River is mostly back into it's banks again in the trees at the top of the picture.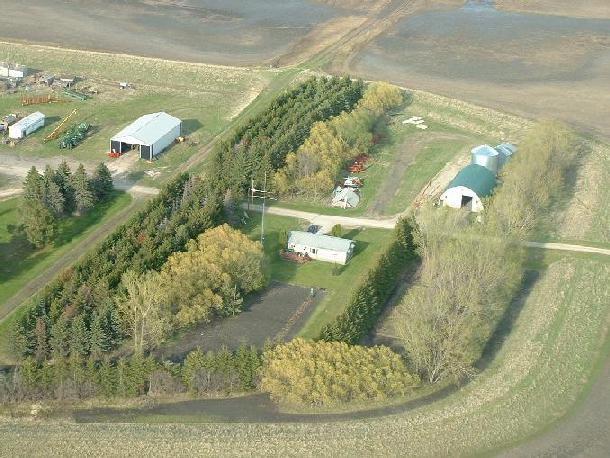 May 24, 2009 - Our side of the dike showing the large garden I've still not been able to plant. You can also see our dike is starting to turn green with new grass/clover/alphalpha growth coming up through the old.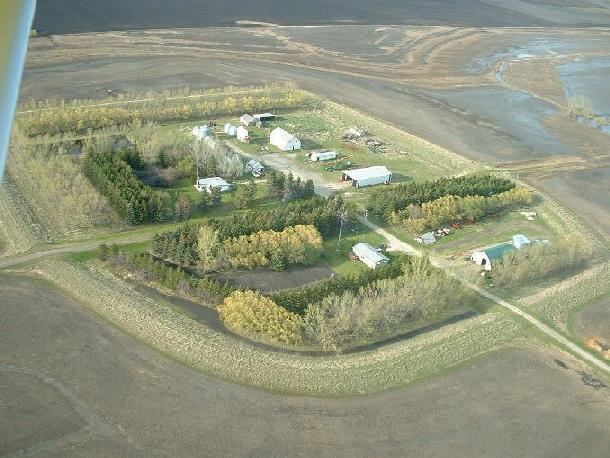 May 24, 2009 - Here's a good shot looking north east. At the top of the pic, you can see the coulee on the north side of the yard is almost empty here.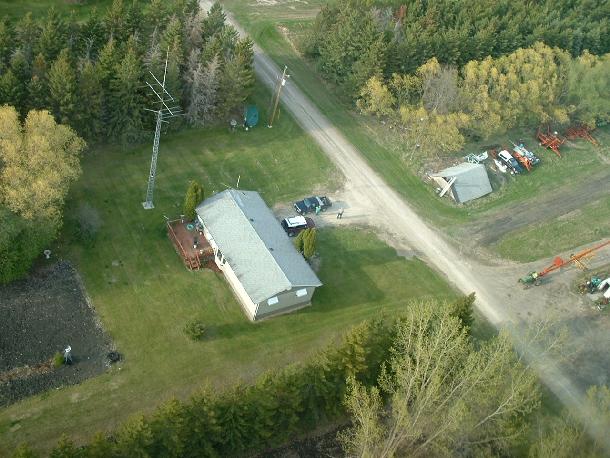 May 24, 2009 - Look closely and you can see me in the bright green shirt and Gord in the ligher colored shirt. We had to come see who was buzzing us. You really need to paint bumble bee stripes on the ultralight Dale!
Go back to Main Farm 2009 Flood page.
Last updated January 8, 2017